Stroud, Andrea | M.D., M.S.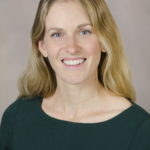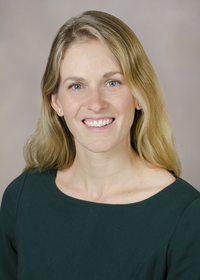 Assistant Professor
Oregon Health & Science University
Portland, OR USA
Biography
Dr. Andrea Stroud is an Assistant Professor of Surgery in the Division of Bariatric Surgery at Oregon Health and Science University. She received her medical degree from New York University School of Medicine in 2009. She finished general surgery residency training at Dartmouth Hitchcock Medical Center in 2016. During this time she completed a two-year research and quality improvement fellowship through the VA Quality Scholars Program, as well as a Master's degree in healthcare research at The Dartmouth Institute. Following residency, she completed a minimally invasive gastrointestinal and bariatric surgery fellowship at the University of Wisconsin, Madison. The focus of Dr. Stroud's research is the role of bariatric surgery in the prevention of obesity-associated cancer and understanding the role of nutrition and metabolism. In her free time Dr. Stroud enjoys spending time with her husband, two daughters, and their energetic dog. They love to get outdoors to run, hike, surf, and explore all the Pacific Northwest has to offer.
---